Jay Ellis is a founding member of a global loyalty and technology firm where he focuses on sales and global client management. He also has over 13 years in retail and corporate banking, with expertise in strategic client management and senior leadership roles in developing and managing progressive multi-level sales forces. He has a B.S. in Economics from the University of San Francisco.
Additionally, Jay is a Veteran of the United States Army. He proudly served as an Artilleryman during Operation Desert Shield and Desert Storm with 3rd Armored Division from Hanau, Germany and is highly decorated having received three army commendations and three army achievement medals
Marlene Heath is an accomplished Human Resources and Healthcare Executive with over 25 years of experience in both the military and civilian arenas. Marlene served as the Head of Human Resources for Forest City Ratner Companies (FCRC) in Brooklyn, Regional HR District Manager (Rite Aid), HR Business Partner for the NYC Department of Education. Marlene holds a Bachelor's degree in Human Services and MBA in Business Administration. She is a trained mediator through the Atlanta Justice Center.

Marlene is currently a Major in the New Jersey Air National Guard and has served for twenty-five years (enlisted and officer). She holds two Air Force specialty codes (AFSCs, Personnel and Healthcare Administration). She is very active in the community, serving as the Co-Chair for Black Veterans for Social Justice (BVSJ) and Council for State University of New York (SUNY) Downstate Medical Center.
Melvin Faulkner is currently serving as the Community Liaison for the Honorable Charles Barron and has been in that position since 2013. Prior to that, Melvin held the same position for the Honorable Inez Barron of the 60th Assembly District. He has also served as Executive Director of the transportation program for Community Alliance for Youth Action Inc. from 1985 to 2002, where he worked with board members on fundraising, public relations, program development and coordination between the organization and the community.
He has also served as the person in charge of Senior Citizen Programs for District 42. Mr. Faulkner has worked as a Production Manager for Oak Hill Industries from 1963-1984, where he oversaw the quality control processes from part procurement to the point of shipment. In the later part of 2014, went to work for Black Veterans for Social Justice, Inc. from July 5th until December 31, 2014 in the area of recruitment of Servicemen who needed help in many areas of concern to them such as housing, jobs, available food programs and many other issues important to them. He is an active member of Rehoboth Cathedral and has served as an Operational Officer working closely with Bishop Gerald G. Seabrooks on various projects. Melvin received a formal education at Brooklyn College and Pace University, majoring in Accounting at both institutions. Melvin is a veteran of the United State Air Force.
Isaac Suggs waseducated in NYC Public School system; Graduate of (HBCU) Bowie State College (BS, Business Admin, 1974). Married (Dolores). Father of two adult Sons; grandfather of 5. Currently employed as Director of Transportation (Fleet Manager) for the NYC Dept. of Health & Mental Hygiene; previously employed as Admin. Officer/Ass't Fleet Manager, Fleet Management Administration (DC Gov't); Admin Officer for the Office of the Deputy Mayor for Economic Development (DC Gov't); Admin. Officer for the Office of the Inspector General (DC Gov't); Active Duty Helicopter Pilot (DC Army National Guard); VP, Med-Dent Professional Consultants; Citizen Participation Coordinator (Metropolitan Washington Council of Gov't); Secretary, Kiwanis Club of Georgia Ave. (Wash. DC).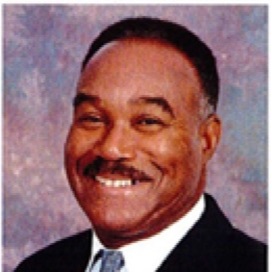 Since the age of eighteen, Al has been in some sort of business for himself. He has never particularly wanted to work for anyone else on a long-term basis and was fully willing to make the necessary sacrifices in time, energy and commitment to make whatever business he was in a success.
From the age of eighteen to twenty Al operated a successful Boot Black and Candy Store on Franklin Avenue in Brooklyn. After serving two years in the US Army and receiving an Honorable
Discharge, he worked for Xerox Corporation and also owned three private cabs.
On May 12, 1969, Al opened a Sunoco Service Station on Bedford Avenue and Sullivan Place in Brooklyn, which expanded into one of the largest in dependently owned repair shops in New York and included an auto parts store. After selling his auto business, he went into real estate management, which grew into construction as well as real estate financing. Lawrence is still active in this field today.
George Johnson has been employed for twenty-five years by the New York State Court system. He is the proud son of Ethel and Hollis Smith of Queens, New York and the proud father of daughters Nina Dakata, Dara Elena, and sons Derek Troy, David, and Jeff. For seventeen years, he created and hosted benefits that collect toys during the holiday season for needy children. To date over 20,000 children have benefitted from these efforts distributed through Community Parents such as the Mt. Sinai Baptist Church and Catholic Charities. George has been honored numerous times by the New York City Council, New York State Division of Parole Guardian, New York State courts and others.